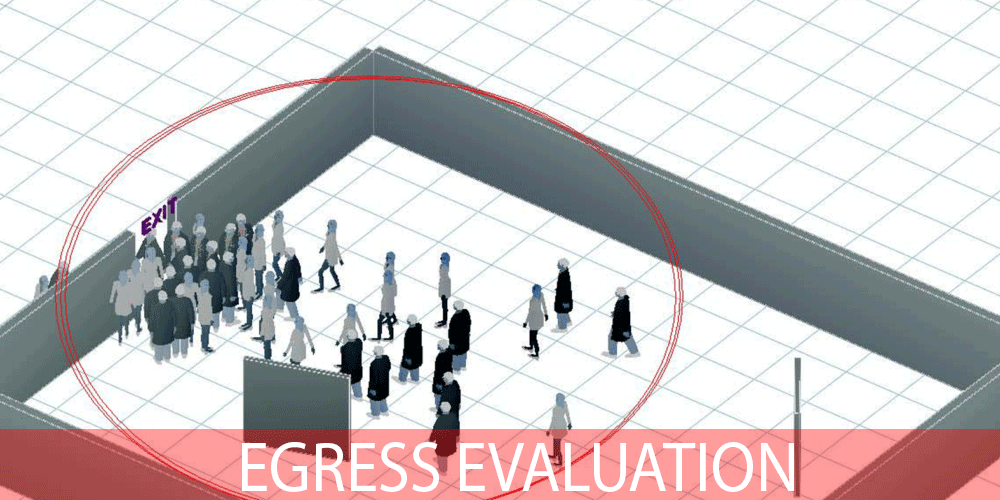 Means of Egress Evaluation
Building codes only require minimum provisions for designing means of egress. In some cases, owners and developers or building officials will determine that additional measures are necessary. Aman's egress analysis and fire and life safety services will provide appropriate recommendations and solutions.
Our engineers provide supports to the architects to evaluate the compliance of the means of egress with the minimum requirement. The evaluation is based on specific code requirements such as review for the egress components, egress capacity, number of exits, means of egress arrangement, measurement of travel distances and other features. The evaluation can also be based on the performance based and demonstrating having acceptable safety level by using evacuation modeming.
We assist our client in preparation of Life safety and egress analysis drawings that compliance with the most recent editions of the codes and standards. Our review includes requirements for:
• Applicable codes
• Means of egress
• Fire department access
• Construction type
• Building height and area
• Fire-rating requirements
• Occupancy and use
• Occupant load
• Egress capacity, and special requirements applicable to the project.